The confluence of function and aesthetics.
The Winston razor handle features a data-driven texture profile that both embodies and further defines Harry's brand position as an innovator in the men's shaving market.
Harry's, Inc.
Services Provided:
Product Design & Development

Software Development
Insight.
Data combined with know-how can drive product performance to new levels.
To launch the new Winston Razor line an updated knurling pattern is introduced, connecting sophisticated algorithms with ergonomics and grip data.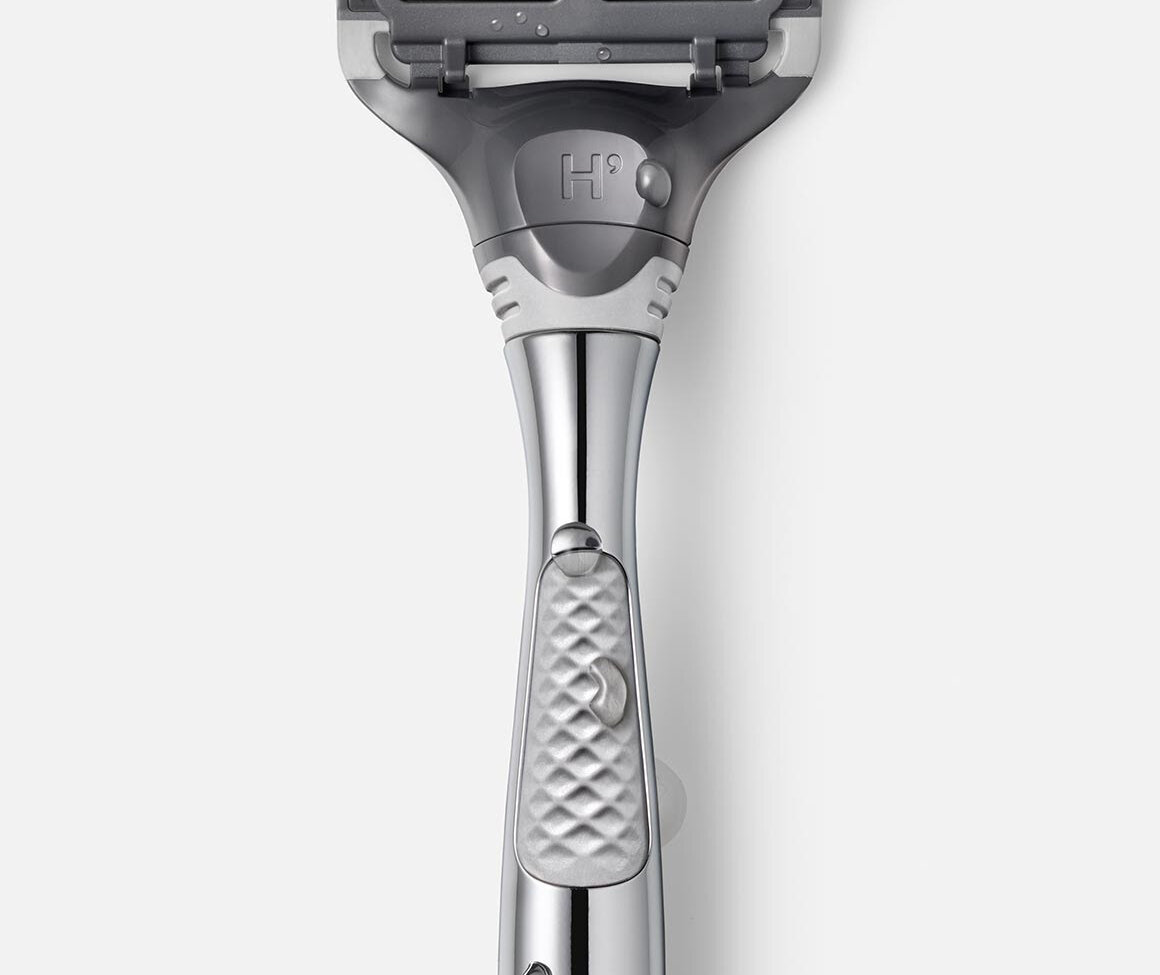 A modern take on knurling.
The Winston handle features a diamond-textured grip, a nod to the knurl pattern of classic safety razors. The scale and depth of the texture vary based on grip zones identified using performance image maps. Function and aesthetics intersect with data to create a modern take on knurling.
Idea.
Use data to rapidly iterate performative design concepts, discovering distinct product features along the way.
Building on Harry's wealth of knowledge in ergonomics, we mapped grip zones on the Winston handle, identifying areas for control, manipulation, and requirements for manufacturing, iterating concepts at a speed and precision previously unachievable.
Impact.
The essence of Harry's is elevated to new levels of visual and functional possibilities, as the new grip texture transforms an existing product line.
Our work with Harry's contributed to their growth of 5 million customers in North America, 70% year-over growth, and a $56 million market share.
Is your team looking to level-up product performance?